Just a bunch of superheroes goofin' around together, NBD.
There's a lot to break down here, like Jason Momoa in full Aquaman character: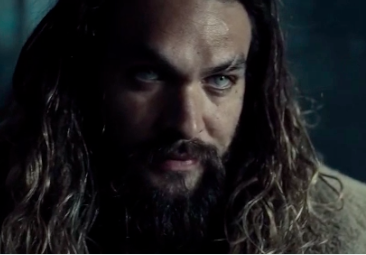 The eyes!
Or the whole gang on an elevator together, heading into what looks like the Batcave: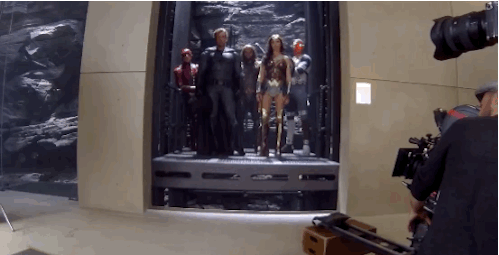 If that is the Batcave, that's a pretty welcoming move by a usually very guarded Bruce Wayne.
There's Henry Cavill in his Superman costume, seemingly alive and well: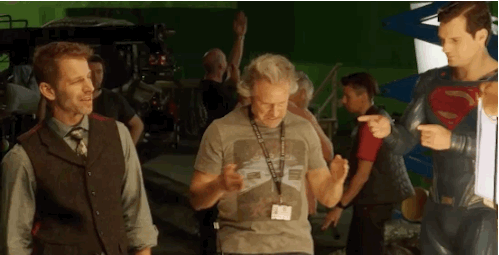 Looks like Supes will be back sooner rather than later!
---